w/ TIRESTACKS.com Custom-Etched Horn Delete!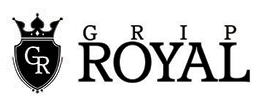 Brand New Design with our Pro Pattern etched horn delete !
SPECIFICATIONS
Wheel Diameter: 350mm / 14in
Depth: 95mm / 3.75in *DEEP DISH*
Frame Material: Aluminum
Spoke Finish: Black Anodize
Grip Material: Black Synthetic Suede (Alcantara)
Grip Stitch: Orange
Grip Finish: Soft Texture
Top Center Stripe – Orange Synthetic Leather
Bolt Pattern: 6-Bolt 70mm PCD
Weight: 44.8oz / 2.8lbs
ITEMS INCLUDED WITH PURCHASE

-Black Steel Flat Head 5mm Allen Bolt (x6)
-3mm Allen Wrench
-Custom Etched TIRESTACKS.com Pro Pattern Horn Delete !